During a discussion with Jason about the hypothetical best song ever, I offered to make him a mix of some of my favorite soul songs. Unsurprisingly, this is pretty heavy on Stax and Motown, but I fit in some of my favorites from the Eccentric Soul series by the
Numero Group
label. The charm of those compilations is that the tracks range from highly polished to defiantly odd, but most of them are quite funky.
1. Sam Cooke - Chain Gang
Sam Cooke may have my favorite voice of all time.
2. Smokey Robinson and the Miracles - Mickey's Monkey
3. Rufus Thomas - Can Your Monkey Do the Dog
Two dance craze songs, one Motown, one Stax. These type of singles were Rufus's bread and butter, but the Smokey's song is just as enjoyable.
4. The Performers - Mini Skirt
5. The Mad Lads - I Want a Girl
6. Marion Black - Who Knows
I originally heard this sampled by RJD2, but the original, on the first Eccentric Soul compilation that profiled the Capsoul Label, is dark and fantastic.
7. Freda Gray and The Rocketeers - Stay Away From My Johnny
8. Renaldo Domino - Not to Cool To Cry
I actually saw Mr. Domino live just a few weeks ago as part of the Numero Soul Review, and his voice is still smooth as sugar. The combination of the earnest/sad/awesome lyrics, and the ambitious arrangement that make this one of the best things on any Numero compilation.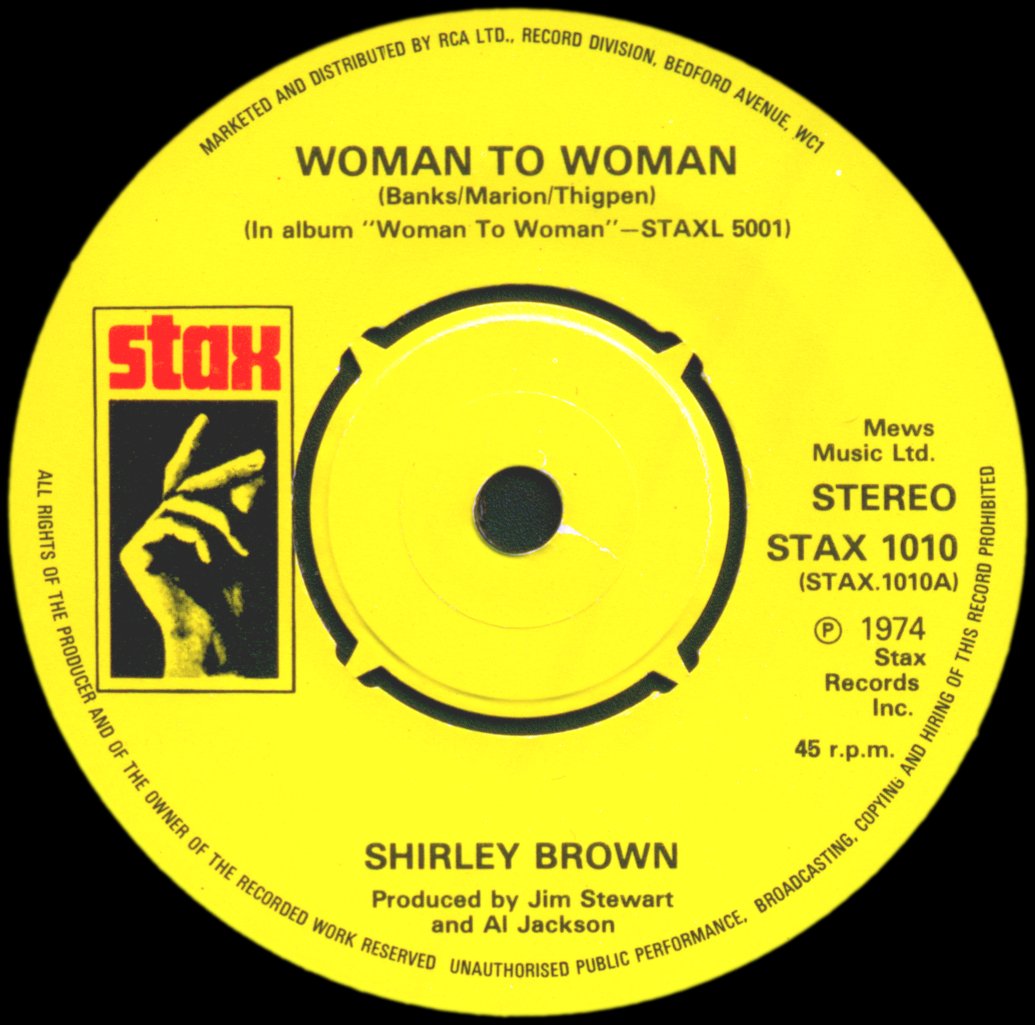 9. Carla Thomas - I Like What You're Doing (To Me)
10. Mary Wells - Two Lovers
Two songs about Jekyll/Hyde type boyfriends. While this is possibly Carla's best song, Mary Wells was one of the more underrated singers on Motown. Hence the inclusion of a second Mary track later in the mix.
11. Booker T & the MGs - Time is Tight
I don't want to give away too much of what would be on my list of the best songs of all time, but this is absolutely one of them. Everyone knows "Green Onion," but I like this tune more. It has this laser-like focus, and the band effortlessly makes a few simple riffs into something great.
12. Otis Redding - (Sittin' On) The Dock of the Bay
The song that inspired the discussion that inspired the mix.
13. The Bar-Kays - Soul Finger
14. Little Stevie Wonder - Fingertips (Part 2)
Two utterly joyous songs, the first has a live feel to it and the second is a live reissue of an earlier single. Note that is says "Little" Stevie for a reason - this was recorded when he was still a teenager. You can see why Motown re-released this song as a live version. The tune itself is nothing special but the energy on the track makes it something special.
15. Otis Redding - Try A Little Tenderness
Do I like this more than Dock of the Bay? Maybe just a little bit. Is it objectively a better song? Probably not.
16. William Bell - You Don't Miss Your Water
17. Eddie Floyd - Knock on Wood
This is the original song that you may know as the old disco hit. This version is fantastic too, especially the horns. This is a wonderful horn chart.
18. Mary Wells - My Guy
19. The Temptations - Girl (Why You Wanna Make Me Blue)
20. The Four Mints - Row My Boat
Another Eccentric Soul song, and this one is just super smooth. You could sneak this right onto a Motown comp and no one would be the wiser.
21. Ray Charles - I Got A Woman
He's got a woman, she's probably not a gold digger. Kanye has a different woman, that woman may be a gold digger.
22. Jr. Walker and the All Stars - Shotgun
Up there with "Fingertips" as one of the most raucous songs Motown ever put out.